Kisahnya… bila dah bercuti panjang disebabkan oleh pelbagai urusan yang tak berkesudahan, waktu Kak Fa memang agak sedikit terhad nak beria-ia membelek kotak emel dan juga nak membelek serba-serbi perkara yang berkaitan dengan kerja bukan hakiki Kak Fa sebagai blogger ni ha.
Biasalah tu, bila mood cuti tu, memang semua perkara akan lari dari adjustment yang sebenar. Heee…. Tapi sempat jugalah sambil-sambil Kak Fa belek kotak emel Kak Fa. Dalam belek punya belek punya belek… Tanjat gegurl sekejap…
…. Kak Fa ada received satu emel berkenaan dengan pencalonan Kak Fa untuk Asian Mom Blogs Award 2018 yang sedang berlangsung pada waktu dan ketika ini. Seperti yang dapat anda lihat, ada lebih kurang 11 hari 5 jam 50 minit 45 saat lagi untuk diundi.
Tu ha dia ha… Nampak tak Kak Fa di bawah sekali dengan peratusan undian 8% setakat ini… Ihiksss… Jauh nak kejar oiii yang dah cecah 48%. Dahsyat betul undian dia.
. Serba sedikit mengenai Asian Mom Blog Awards 2018 ni:
Mothers often have a hard time coping with their role of taking care of children, especially those who don't really have all that much experience in the matter. This is why it's incredibly important for mothers to have resources to help them out by giving them useful information. One of the purposes of this award is to provide moms with some of the best blogs that provide them with exactly the kinds of useful contents that they are looking for.
What's more,
these blogs are intended to make the consumption of their contents as easy as possible. This will then help in making sure that the moms who actually read them will be able to put the information to good use without any problems. This will eliminate the need to deconstruct the information provided, and to prevent mistakes or misunderstandings.
Sedikit coretan mereka mengenai Kak Fa:
Farah from Bubblynotes blogs about a wide range of topics, from parenting, beauty, fashion, health, food, technology, to travel. As her blog title implies, Farah writes with an open and cheerful tone to provide a unique parenting perspective and give hope to the countless mothers who are still in the trenches of motherhood. Readers should definitely not miss out on her useful parenting tips, which are impressively backed by comprehensive research.
Nak vote tak susah pun… cuma perlu ke pautan yang Kak Fa dah link-kan di dalam banner di side bar ataupun di bawah ni ha, klik jer…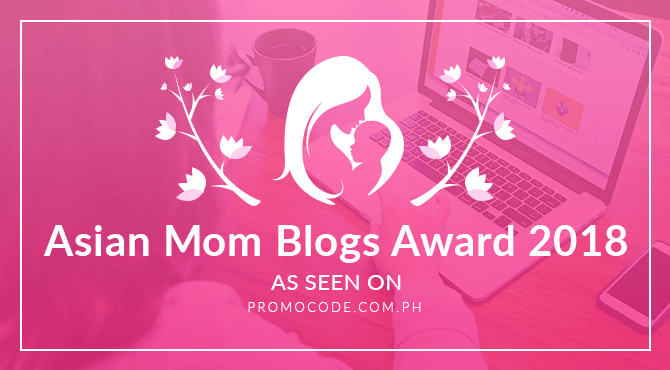 Selepas tu cari Kak Fa dengan nama bubblynotes.com – Farah. Kalau-kalau ada masa terluang tu, kalau rasa nak undi Kak Fa sebagai wakil Malaysia, ahaksss… Bolehlah kiranya dan sudilah kiranya anda klik banner di atas ya? Kalau… Tapi Kak Fa tak paksa… Terpulang kepada individu masing-masing. Bagi Kak Fa, tercalon ni pun dah kira syukur Alhamdulillah, tercalon ni pun Kak Fa dah rasa puas sebab ada yang nampak dan ada yang menghargai hasil kerja Kak Fa sebagai blogger walaupun dunia blogger semakin hari semakin mencabar dengan peralihan zaman kan? kan? kan? Dunia blogger kini perlu bergerak seiring dengan dunia social media influencer. Not easy tetapi this is an achievement. Even kalau Kak Fa tak dapat top votes pun, Kak Fa tetap rasa happy. Tercalon pun dah kira cukup baik dah pada Kak Fa. Itu pun dah kira satu penghargaan buat Kak Fa.
Uhuksss… Tu jer saja nak kongsi pun… Pencapai kedua Kak Fa di tahun 2018 yang sedikit sebanyak sebenarnya kannn…. Dok bagi peringatan pada Kak Fa… Jika ini minat, jika ini passion…. teruslah gigih menaip dan berkongsi yang bermanfaat untuk semua. Kekalkan momentum dan teruskan… In Shaa Allah… Amin amin ya rabbal alamin.